WILLIAM HAGUE'S DISCOURSE INVOLVING EU-UKRAINE ASSOCIATION AGREEMENT: UKRAINE AS OTHER OR SELF
Keywords:
EU-Ukraine Association Agreement, EU political discourse, OTHER, SELF, UK
Abstract
This article presents a qualitative study aimed at establishing whether or not Ukraine is represented as concepts SELF or OTHER by William Hague, the UK Foreign Affairs Secretary
(2010–2014). Specific aims of the study involve identification of concepts SELF and OTHER in William Hague's political online discourse concerning the Association Agreement (AA)
between the European Union (EU) and Ukraine within the period from October 2014 until 15 July 2014 (Hague's resignation from the post of the UK Foreign Affairs Secretary). Materials of the present study involve Hague's online Facebook and Twitter discourse about Ukraine.
Results of the data analysis reveal that Hague's discourse involving EU-Ukraine's AA is characterised by the presence of the concept SELF. This concept is embedded into conceptual
metaphors 'EU as a Nurturant Parent', 'Association with EU as a Path', 'EU as a Common House', 'Association with EU as Sacrifice', 'Democracy as a Tree Taking Roots in Ukraine', 'Poland as a Friend Helping Ukraine', etc. which are concurrent with instances of conceptual metonymy.
References
Aggestam L. Role identity and the Europeanisation of foreign policy: a political-cultural approach / L. Aggestam // Rethinking European Union Foreign Policy. – 2004. – P. 81–98.
Arat-Koç S. Contesting or affirming 'Europe'? European enlargement, aspirations for 'Europeanness' and new identities in the margins of Europe / S. Arat-Koç // Journal of Contemporary European Studies. – 18(2). – 2010. – P. 181–191.
Angermüller J. From the many voices to the subject positions in anti-globalization discourse: Enunciative pragmatics and the polyphonic organization of subjectivity / J. Angermüller// Journal of Pragmatics – 43 (12). – 2011. – P. 2992–3000.
Aydin-Düzgit S. Critical discourse analysis in analysing EU Foreign Policy: Prospects and challenges / S. Aydin-Düzgit // Cooperation and Conflict. – 2013 – P. 1–21.
Aydýn D. and Suvarierol S. Turkish accession and defining the boundaries of nationalism and supranationalism: discourses in the European Commission / D. Aydýn and S. Suvarierol // South European Society and Politics. –16(3). – 2011. – P. 469–482.
Boedeltje F. The other spaces of Europe: Seeing European geopolitics through the disturbing eye of Foucault's heterotopias / F. Boedeltje // Geopolitics. – 17(1). – 2012. – P. 1–24.
Brdar-Szabo R. and Brdar M. Metonymic chains and the nature of metonymy/ R. Brdar-Szabo R. and M. Brdar // Defining Metonymy in Cognitive Linguistics. Towards a consensus view. – Amsterdam / Philadelphia : John Benajmins, 2011. – P. 217–248.
Bull P. and Fetzer A. Who are we and who are you? The strategic use of forms of address in political interviews / P.
Bull and A. Fetzer // Text & Talk-An Interdisciplinary Journal of Language, Discourse Communication Studies. – 26(1). – 2006. – P. 3–37.
Casasanto D. When is a linguistic metaphor a conceptual metaphor?/ D. Casasanto // New Directions in Cognitive Linguistics. – Amsterdam / Philadelphia : John Benjamins, 2009. – P. 127–145.
Casier T. The EU's two-track approach to democracy promotion: the case of Ukraine / T. Casier // Democratization. – 18(4). – 2011. – P. 956–977.
Chaban N., Bain J. and Stats K. Under construction: Images of the enlarging EU in the Australasian news media/ N. Chaban, J. Bain and K. Stats // Critical Approaches to Discourse Analysis across Disciplines. – 1(2). – 2007. – P. 9–95.
Chan B. Imagining the homeland: The Internet and diasporic discourse of nationalism/ B. Chan // Journal of Communication Inquiry. – 29(4). – 2005. – P. 336–368.
Chilton P. Discourse Space Theory: Geometry, brain and shifting viewpoints / P. Chilton// Annual Review of Cognitive Linguistics. – 3. – 2005. – P. 78–116.
Chilton P. Analysing Political Discourse: Theory and Practice / Chilton P. – London : Routledge, 2004. – 225 p.
Chilton P. and Ilyin M. Metaphor in Political Discourse: The Case of the Common European House / P. Chilton and M. Ilyin // Discourse & Society. – 4(1). – 1993. – P. 7–31.
Church C. H., Dardanelli P. and Mueller S. The 'Swiss Model' of Relations with the EU and its Relevance for the UK / C.H. Church, P. Dardanelli and S. Mueller // http://kar.kent.ac.uk/30857/1/
Future%20EU.pdf – 2012. – P. 177.
Coupland N. Other's representation / N. Coupland // Society and Language Use. – 7. – 2010. – P. 241.
Cvetkovski R. Introduction: On the Making of Ethnographic Knowledge in Russia. / R. Cvetkovski // An Empire of Others. Creating Ethnographic Knowledge in Imperial Russia and the USSR. – Budapest / NY : CEU Press, 2014. – P. 1–22.
De Cillia R., Reisigl M. and Wodak R. The discursive construction of national identities / R. De Cillia, M. Reisigl and R. Wodak// Discourse & Society. – 10(2). – 1999. – P. 149–173.
Diez T. Constructing the Self and Changing Others: Reconsidering Normative Power Europe / T. Diez // Millennium-Journal of International Studies. – 33(3). – 2005. –P. 613–636.
Dixon J. C. A clash of civilizations? Examining liberal-democratic values in Turkey and the European Union / J.C. Dixon// The British journal of sociology. – 59(4). – 2008.– P. 681–708.
Drinkwater S., Eade J. and Garapich M. Poles apart? EU enlargement and the labour market outcomes of immigrants in the United Kingdom. / S. Drinkwater, J. Eade and M. Garapich // International Migration. – 47 (1). – 2009. – P. 161–190.
Drulák P. Motion, container and equilibrium: Metaphors in the discourse about European integration / P. Drulák // European Journal of International Relations. – 12(4). – 2006. – P. 499–531.
Erkem G.P. Identity Construction of Europe by Othering: A Case Study of Turkey and the EU Relations from a Cultural Perspective / G.P. Erkem // Europolis, Journal of Political Science and Theory. – 5. – 2009. – P. 489–509.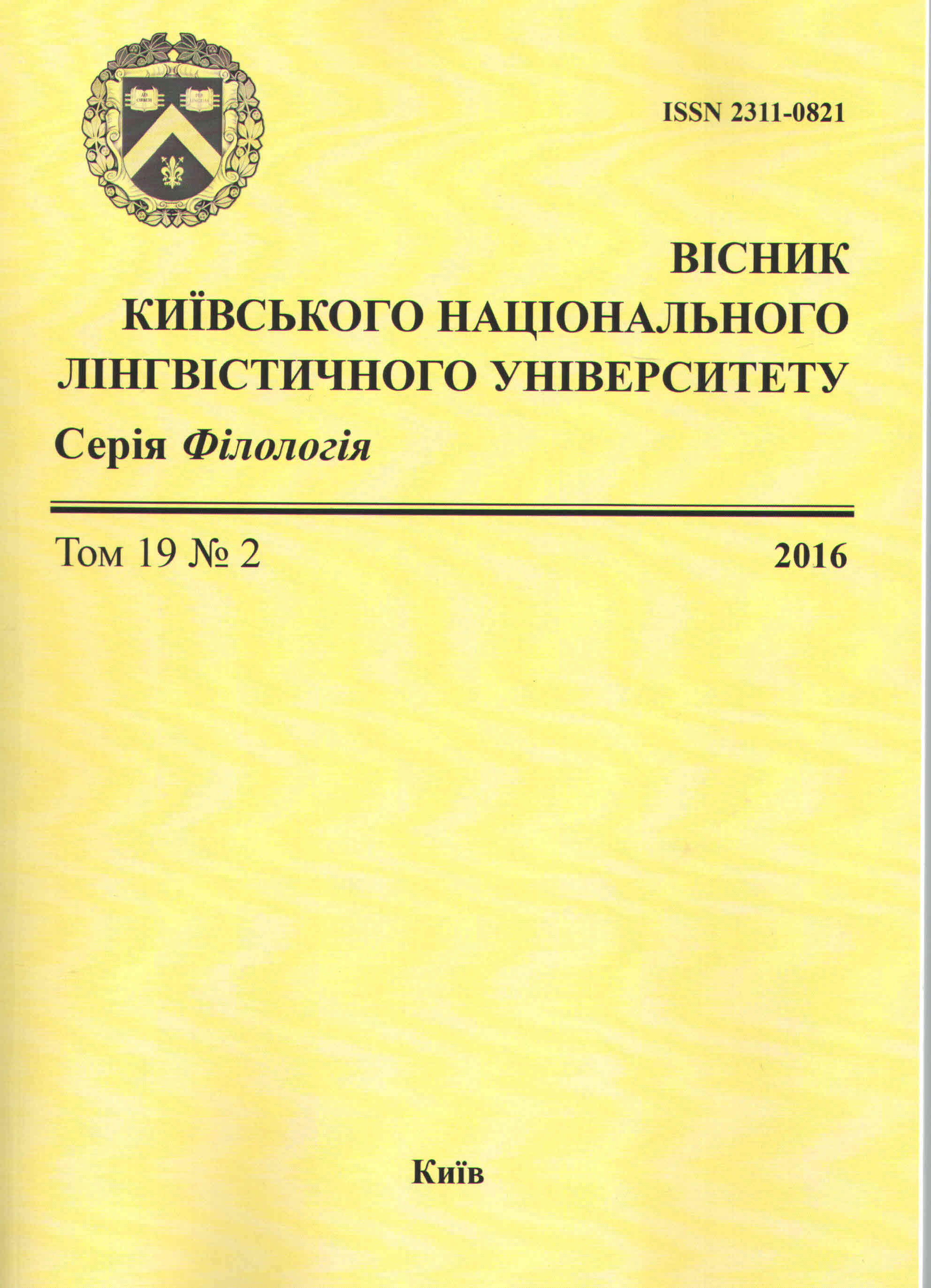 Downloads
License
1. Authors take full responsibility for the content of the articles as well as the fact of their publication.
2. All the authors must follow the current requirements for publication of manuscripts. Plagiarism itself and its representation as the original work as well as submission to the editorial office previously published articles are unacceptable. In case of plagiarism discovery the authors of the submitted materials take all the responsibility.
3. Authors shall inform the editor of any possible conflict of interests which could be influenced by the publication of the manuscript results.
4. The editorial board has the right to refuse publication of an article in case of non-compliance with these requirements.