UNCONTINUED MOVEMENT AND CREATIVITY (TO THE 80TH BIRTHDAY OF PROFESSOR M.P. KOCHERGHAN)
Abstract
This article is dedicated to a person who played an important role in the professional development of many professors and associate professors of the Kyiv National Linguistic University and other universities of Ukraine. Doctor devoted more than forty years of his life to the education of young philologists
of Philological Sciences, Honored Professor of the Kyiv National Linguistic University,
honored worker of public education of Ukraine, laureate of the Yaroslav the Wise prize in the field of science and technology of the Academy of Sciences of the Higher School Mykhailo Petrovych Kochergan. For some, he was a demanding and at the same time caring academic supervisor, for others - a favorite teacher,
for someone else - an authoritative opponent, a reliable, responsible colleague, a brilliant speaker or an interesting discussant at conferences and seminars. However, everyone will agree that Mykhailo Petrovych Kochergan is a person of extraordinary charisma, high professionalism,
broad scientific interests and spiritual generosity.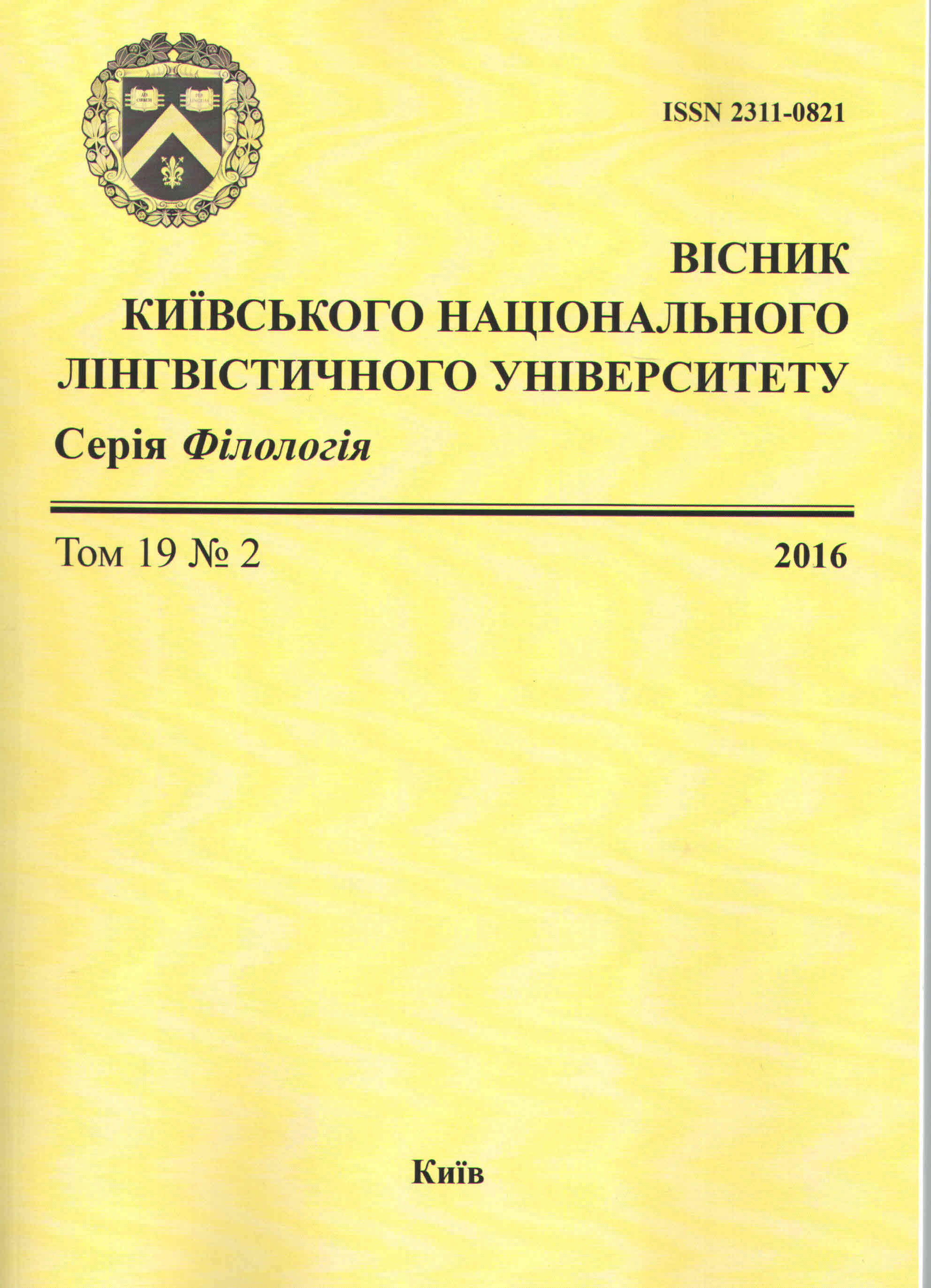 Downloads
License
1. Authors take full responsibility for the content of the articles as well as the fact of their publication.
2. All the authors must follow the current requirements for publication of manuscripts. Plagiarism itself and its representation as the original work as well as submission to the editorial office previously published articles are unacceptable. In case of plagiarism discovery the authors of the submitted materials take all the responsibility.
3. Authors shall inform the editor of any possible conflict of interests which could be influenced by the publication of the manuscript results.
4. The editorial board has the right to refuse publication of an article in case of non-compliance with these requirements.