Tandem of science and art
Keywords:
tandem, science, art
Abstract
This autumn, Doctor of Philology, Honored Professor of Education of Ukraine, Honored Professor
of Kyiv National Linguistic University, Honored Worker of Public Education
of Ukraine Mykhailo Petrovych Kochergan celebrates his venerable eightieth anniversary. This is the time when youth is replaced by wisdom, when the Great Man takes a breath, gives himself a short rest to take up the exhausting, but such an expensive, because beloved, work again tomorrow. We took advantage of this short pause in the life of the respected Mykhailo Petrovych to talk to the famous linguist, skilled teacher, talented
artist, and finally - an intellectual, carrier and generator of the national idea, who, at the call of his own conscience, ennobles the environment in which he lives and acts.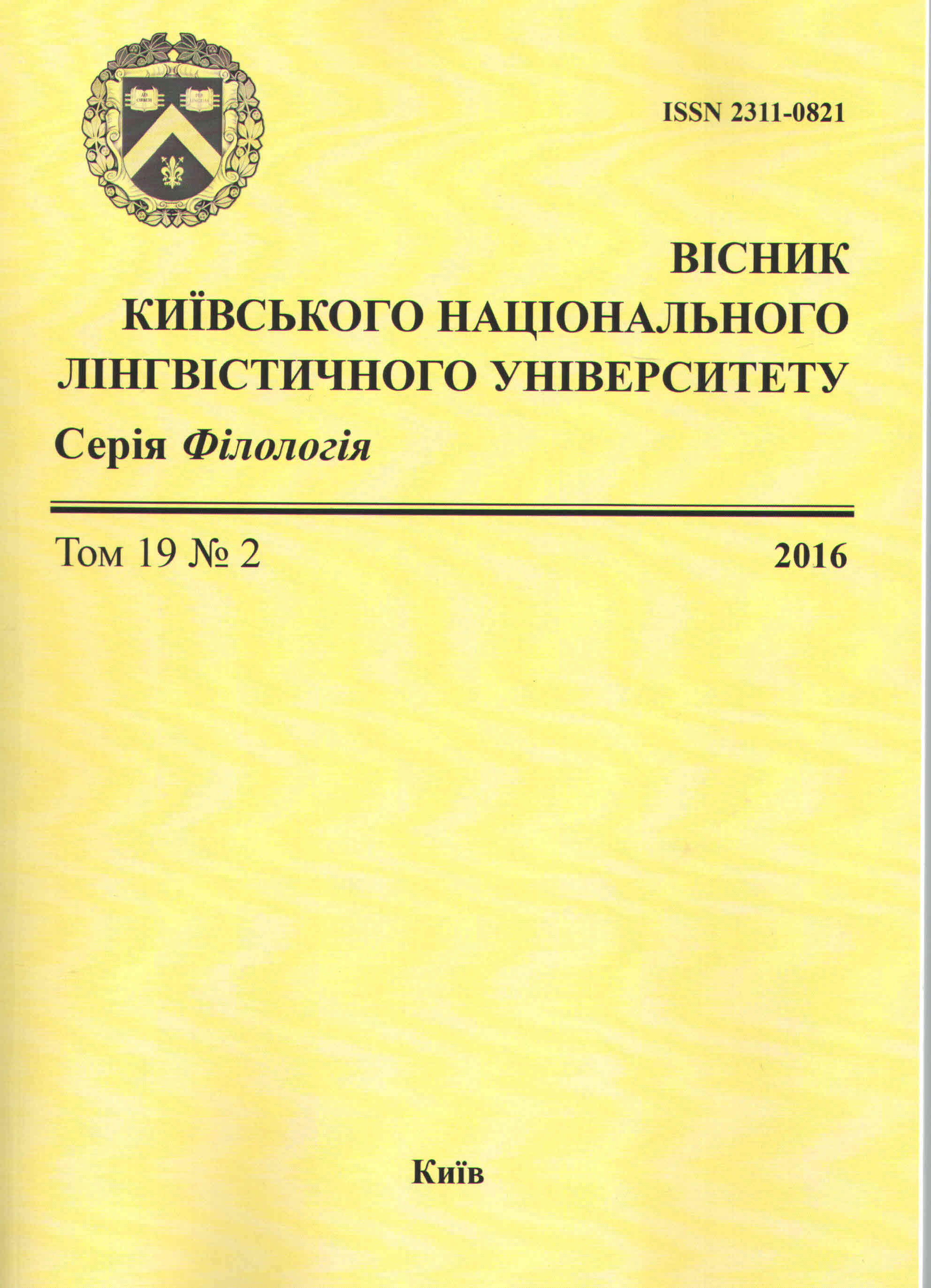 Downloads
License
1. Authors take full responsibility for the content of the articles as well as the fact of their publication.
2. All the authors must follow the current requirements for publication of manuscripts. Plagiarism itself and its representation as the original work as well as submission to the editorial office previously published articles are unacceptable. In case of plagiarism discovery the authors of the submitted materials take all the responsibility.
3. Authors shall inform the editor of any possible conflict of interests which could be influenced by the publication of the manuscript results.
4. The editorial board has the right to refuse publication of an article in case of non-compliance with these requirements.