Quantitative and Qualitative Peculiarities of the Words Denoting Etiquette in English, Ukrainian and Hungarian
Keywords:
lexical semantics, linguistic and structural-mathematical methods, etiquette words, quantitative and qualitative peculiarities, seme stock, semantic space,
Abstract
The paper deals with quantitative and qualitative peculiarities of the nouns denoting etiquette in three non-related language systems – English, Ukrainian and Hungarian. To carry
out the comparative research in question, the author introduces new approach to the study of lexical semantics which combines linguistic methods with structural – mathematical ones.
On this basis lexical semantics of the words denoting etiquette as well as their seme stock in English, Ukrainian and Hungarian languages have been highlighted and presented in the form of matrices to reveal the place, role and the functions of the nouns under study in the semantic
space of corresponding languages.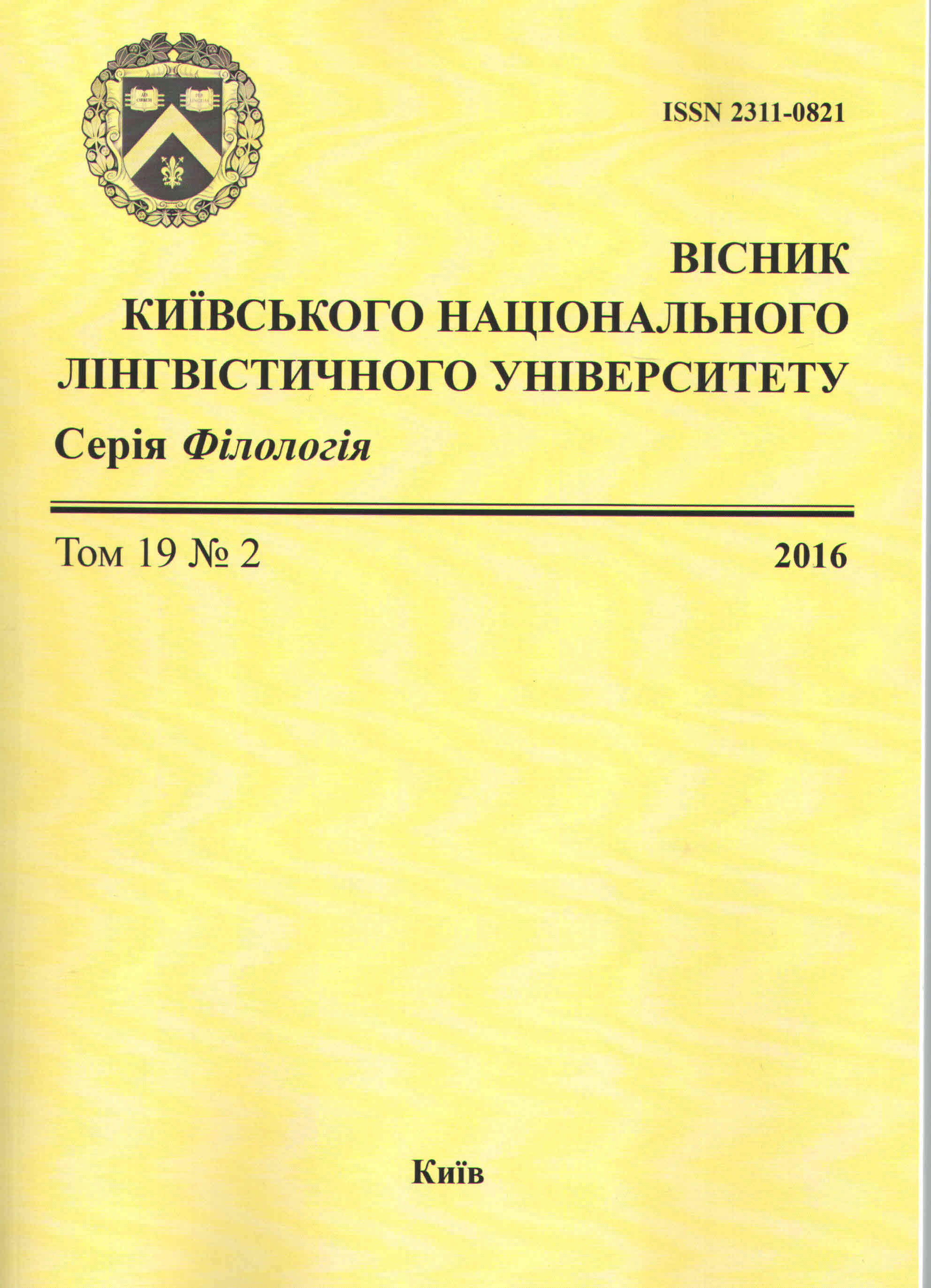 Downloads
License
1. Authors take full responsibility for the content of the articles as well as the fact of their publication.
2. All the authors must follow the current requirements for publication of manuscripts. Plagiarism itself and its representation as the original work as well as submission to the editorial office previously published articles are unacceptable. In case of plagiarism discovery the authors of the submitted materials take all the responsibility.
3. Authors shall inform the editor of any possible conflict of interests which could be influenced by the publication of the manuscript results.
4. The editorial board has the right to refuse publication of an article in case of non-compliance with these requirements.