Новітні телескопізми сучасної української мови
Keywords:
blending, language economy, telescopic units (telescopes), classification of telescopes), word-formation system
Abstract
The article deals with blending as a new method of word-formation in the Ukrainian language that is one of important facilities of language economy, in connection with development of different spheres of society's activity. Research and analysis of telescopic units in the Ukrainian language gave an opportunity to study their formation and classification. The results of researches are based on research lexemes of modern Ukrainian Dictionary for Foreign Words and linguistic usage of Ukrainian texts, electronic messages, telecasts, printed texts and electronic mass media of Ukraine.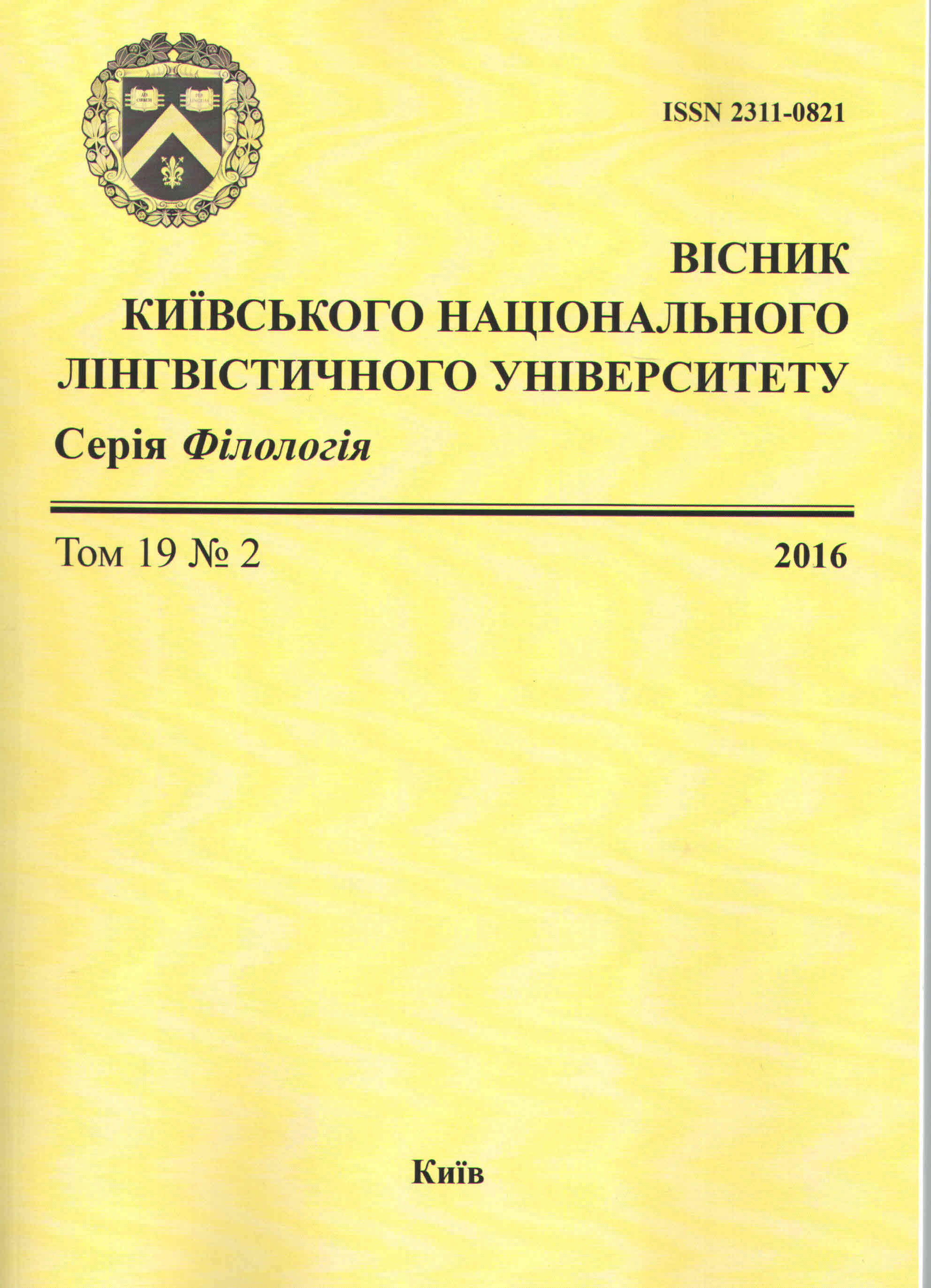 License
1. Authors take full responsibility for the content of the articles as well as the fact of their publication.
2. All the authors must follow the current requirements for publication of manuscripts. Plagiarism itself and its representation as the original work as well as submission to the editorial office previously published articles are unacceptable. In case of plagiarism discovery the authors of the submitted materials take all the responsibility.
3. Authors shall inform the editor of any possible conflict of interests which could be influenced by the publication of the manuscript results.
4. The editorial board has the right to refuse publication of an article in case of non-compliance with these requirements.