Тиоретичні засади вивчення категорії модальності в сучасній лінгвістиці
Keywords:
modality, dictum, modus, proposition, evaluation, modal meaning, modalem
Abstract
The paper systematizes modern approaches in the modality studies. It considers the category in the view of linguistics, psycholinguistics, linguistic culturology, the congruency
theory and the theory of language contacts; follows the dynamics of the modalitycategorical status starting from the modal logic up to the modern linguistic studies; analyses the structure
and functions of modality as grammatical, semantic and functional-semantic category; characterizes objective and subjective components of the modality; develops the generalized
classification of the modality types; explains the role of the subjective evaluation as a semantic
dominant in the modality taxonomy.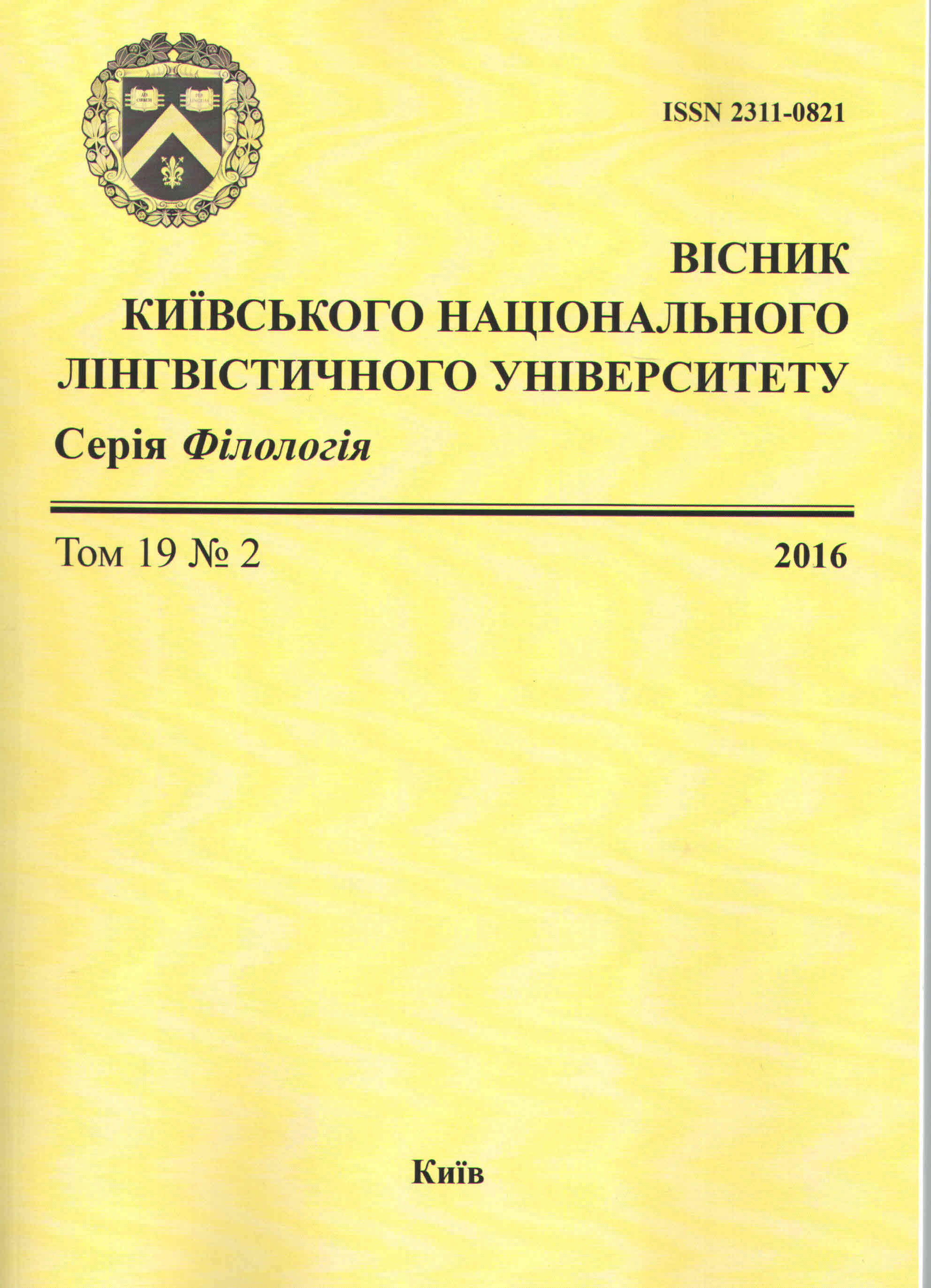 Downloads
License
1. Authors take full responsibility for the content of the articles as well as the fact of their publication.
2. All the authors must follow the current requirements for publication of manuscripts. Plagiarism itself and its representation as the original work as well as submission to the editorial office previously published articles are unacceptable. In case of plagiarism discovery the authors of the submitted materials take all the responsibility.
3. Authors shall inform the editor of any possible conflict of interests which could be influenced by the publication of the manuscript results.
4. The editorial board has the right to refuse publication of an article in case of non-compliance with these requirements.