Translation studies aspect of textual concepts in the perspective of correlation of possible worlds and narrative
Keywords:
textual concept, possible worlds, narrative organization, translating aspect
Abstract
The article suggests a new comprehensive semantic and cognitive approach to textual
concepts of French literary prose at semantic, metasemiotic and metametasemiotic levels.
The research focuses on revealing textual concepts through a new approach of classification
in translating process and result view the cognitive and communicative dynamics in the
unfolding textual concepts. Such approach allowed to create a hierarchy of textual concepts
and define their functions in the mid-20-th century French novels in their correlation of possible
world and narrative organization. Such approach results in comprehension of text transformation
problem in the novels under consideration.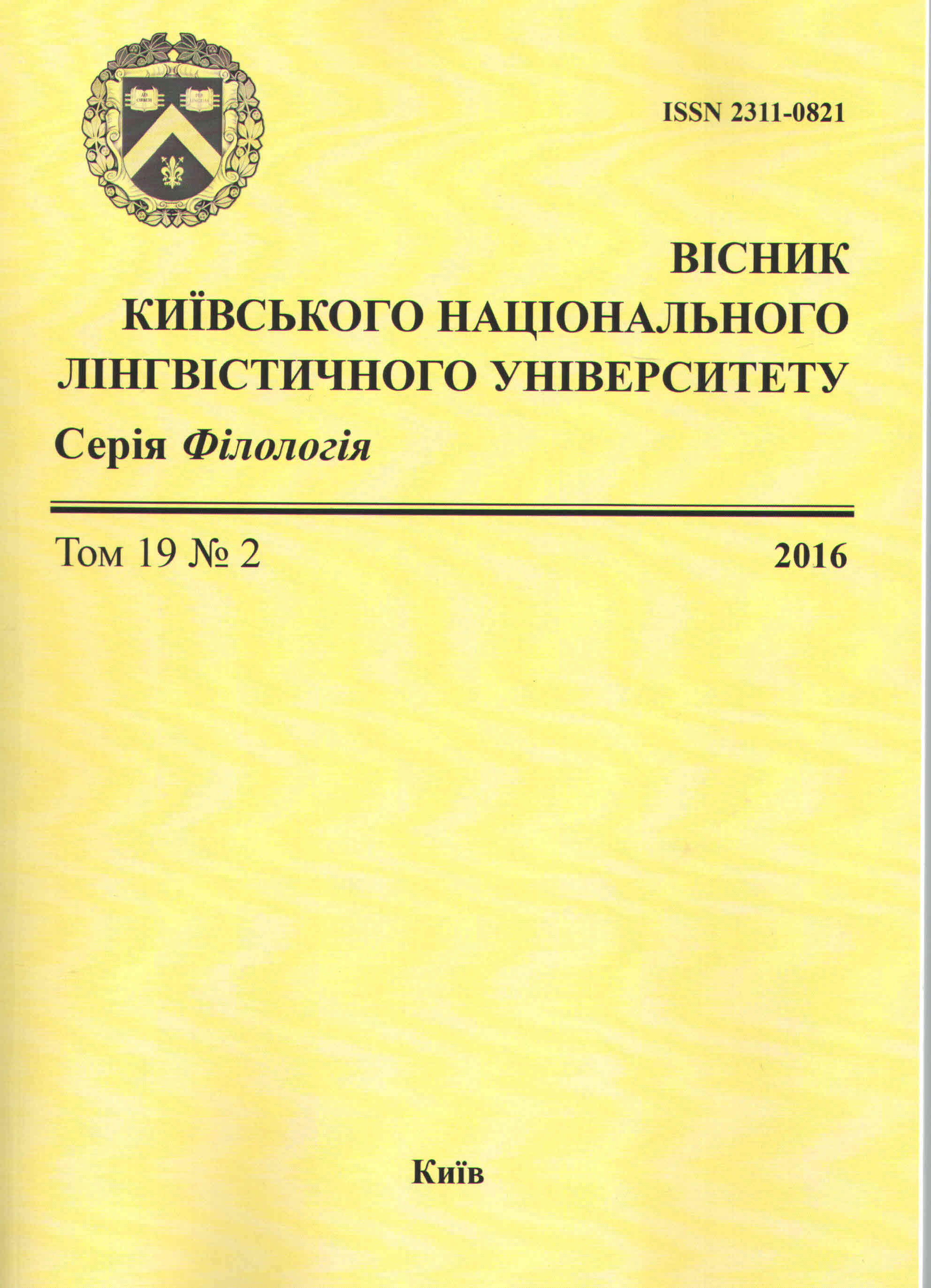 Downloads
License
1. Authors take full responsibility for the content of the articles as well as the fact of their publication.
2. All the authors must follow the current requirements for publication of manuscripts. Plagiarism itself and its representation as the original work as well as submission to the editorial office previously published articles are unacceptable. In case of plagiarism discovery the authors of the submitted materials take all the responsibility.
3. Authors shall inform the editor of any possible conflict of interests which could be influenced by the publication of the manuscript results.
4. The editorial board has the right to refuse publication of an article in case of non-compliance with these requirements.