TRANSLATION OF COMPOSITE TERMS WITH LEXICAL MORPHEMES (based on the material of English and Ukrainian aviation terminology systems)
Keywords:
aviation term, compounds, morpheme, grammatical transformation, semantics
Abstract
The article deals with the translation of aviation terms-compounds with loan (aero-,
anti-, inter-, semi- etc.) and original morphemes (after-, down-, off- etc.) from English into
Ukrainian. The regularities of structural integration of components in English and Ukrainian
aviation terms-composites were found. The types of structural and semantic transformations
in translation were analyzed. The material was taken from dictionaries of aviation terms
and original scientific texts.
References
Апресян Ю. Д. Избранные труды : [монография] / Юрий Дереникович Апресян. – М. : Школа "Языки русской культуры", Изд. фирма "Восточная литература" РАН, 1995. – Т. 1 : Лексическая семантика: синонимические средства языка. – VIII с., 472 с.
Кочан І. М. Синонімія у термінології / Ірина Миколаївна Кочан // Мовознавство. – 1992. – № 3. – С. 32–34.
Кочерган М. П. До питання про одиницю зіставного дослідження словотвору / Михайло Петрович Кочерган // Проблеми зіставної семантики. – К. : Вид. центр КНЛУ, 2005. – Вип. 7. – С. 302–305.
Кочерган М. П. Сопоставительная лексическая семантика: Идеи, проблемы и методы / Михайло Петрович Кочерган // Съпоставително езикознание. – София, 1997. – № 1. – С. 11–22.
Максимов В. И. Структура и членение слова : [монография] / Владимир Иванович Максимов. –
М. : КомКнига, 2006. – 147 с.
Межжеріна Г. В. Трансформація мовних одиниць при перекладі з іноземної мови / Ганна Валентинівна Межжеріна // Південний архів. Філологічні науки. – Херсон : Вид-во ХДПУ, 2002. – Вип. 16. – С. 35–39.
Межжеріна Г. В. Переклад українською мовою англійських авіаційних термінів з корінними
лексемними морфемами / Ганна Валентинівна Межжеріна // Гуманітарна освіта в технічних вищих навчальних закладах. – К. : Університет "Україна", 2015. – Вип. 31. – С. 61–71. 8. Мешков О. Д. Словосложение в современном английском языке : уч. пос. [для ин-тов и фак. иностр. яз.] / Олег Давидович Мешков. – М. : Высшая школа, 1985. – 187 с.
Никифорова С. Соположение именных основ как словообразовательная база композита славяно-русского текста / Светлана Никифорова // Linguistica Brunensia. – Publisher : Masarykova Univerzita, 2009. – Vol. 57. – Iss. 1–2. – P. 81–91.
Ярцева В. Н. Межъязыковые контакты и стилистическая система языка / Виктория Николаевна Ярцева // Проблемы общего и германского языкознания. – М. : Изд-во Моск.
ун-та, 1978. – С. 14–25.
Antonietta Bisetto and Sergio Scalise. The classification of compounds [Electronic Resource]. – Mode of Access : http://www.oxfordhandbooks.com/view/10.1093/oxfordhb/9780199695720.001
Bauer L. Adjectives, compounds and words // Nordic Journal of English Studies (=Worlds of Words: A tribute to Arne Zettersten). – 2004. – Vol. 3. – N. 1.– Р. 7–22.
Bauer L. Morphological productivity / Laurie Bauer. – Cambridge : Cambridge univ. press, 2001. – XIII, 245 p.
Benoit G. Marinus, Marilyne Lino, Walter Bosschaerts. Propeller Installation Effects on a Semi-Span Wing // International Review of Aerospace Engineering (I.RE.AS.E). – Vol. 3. – N. 3 (June 2010). – P. 144–151. 15. Commercial & Business Aviation Advisory Circulars: Guidans Material S742.76(21), S743.98(268), S744.115(31) & S745.124(40). Airborn Icing. Ground/Flight. Training Programmes
[Electronic Resource]. – Mode of Access : http://www.tc.gc.ca/eng/civilaviation/standards/
commerce-circulars-ac0130.
Gregory M. Gatlin, Robert J. McGheet. Study of semi-span model testing techniques // 14th Applied Aerodynamics Conference June 17–20, 1996. – 17 p. [Electronic Resource]. – Mode of Access : http://www.cs.odu.edu/~mln/ltrs-pdfs/NASA-aiaa-96-2386.pdf
Jeremy Bain, Juan Cajigas, Lakshmi Sankar, Robert J. Flemming, Roger Aubert. Prediction of Rotor Blade Ice Shedding using Empirical Methods // AIAA Atmospheric and Space Environments Conference 2–5 August 2010, Toronto, Ontario Canada. – 14 p. [Electronic Resource]. – Mode of Access : http://www.toc.proceedings.com/10792webtoc.pdf
NASA Armstrong Fact Sheet: X-4 Bantam [Electronic Resource]. – Mode of Access : http://www.nasa.gov/centers/armstrong/news/FactSheets/FS-024-DFRC.html
PAS Aircraft Deicing [Electronic Resource]. – Mode of Access : http://www.pasdeicing.com/PAS-De-icing/usa-equipment.html
Wing Area: NASA. Glen REsearch Center [Electronic Resource]. – Mode of Access : http://www.grc.nasa.gov/WWW/K-12/VirtualAero/BottleRocket/airplane/area.html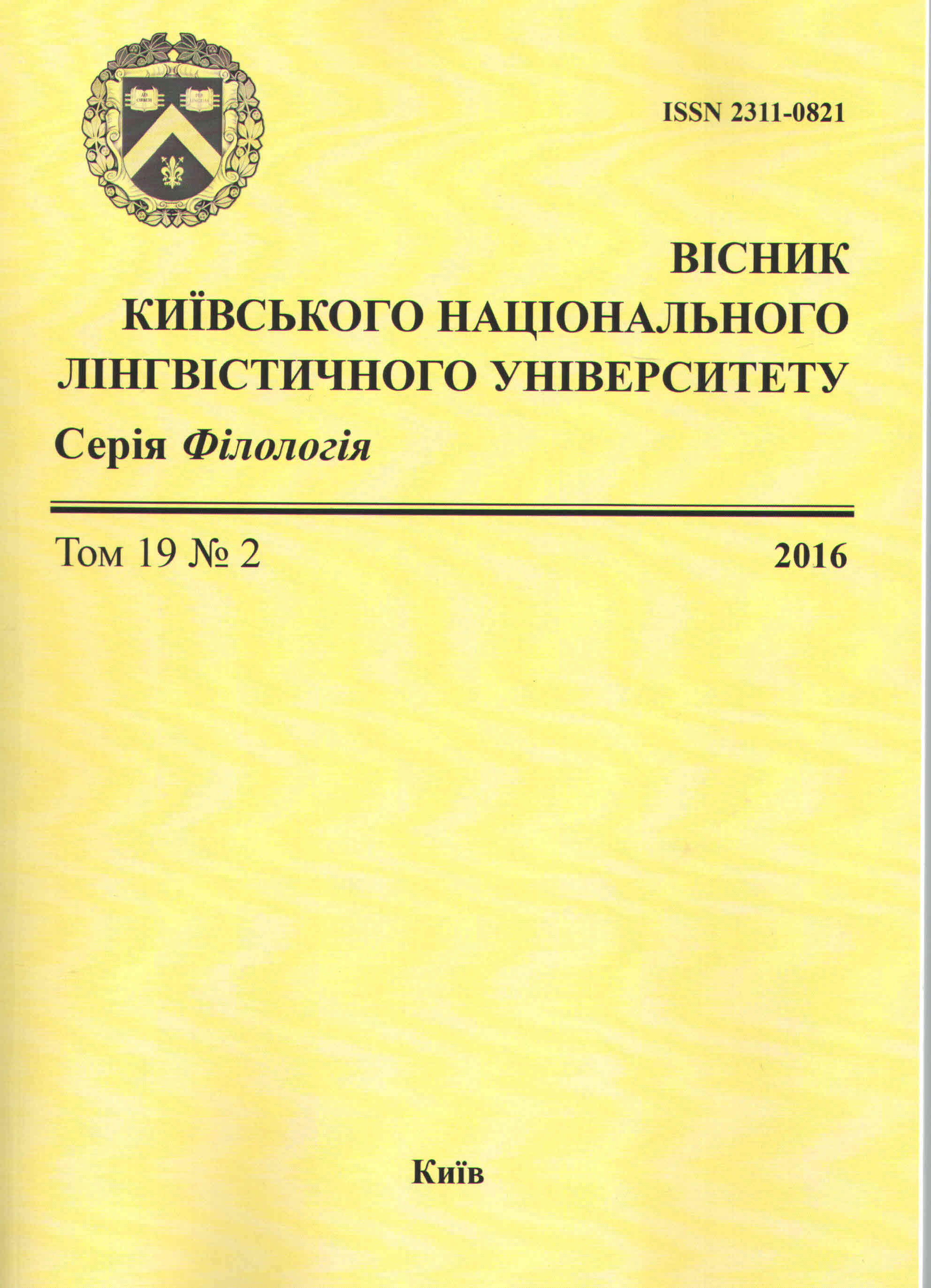 Downloads
License
1. Authors take full responsibility for the content of the articles as well as the fact of their publication.
2. All the authors must follow the current requirements for publication of manuscripts. Plagiarism itself and its representation as the original work as well as submission to the editorial office previously published articles are unacceptable. In case of plagiarism discovery the authors of the submitted materials take all the responsibility.
3. Authors shall inform the editor of any possible conflict of interests which could be influenced by the publication of the manuscript results.
4. The editorial board has the right to refuse publication of an article in case of non-compliance with these requirements.