The principle of double entry as the basis of translation synergy
Keywords:
translation synergetics, specialized translation, principle of double inclusion, uncloseness, inner level of selforganized system
Abstract
The article is devoted to a principle of double inclusion in the specialized translation.
Translation is looked upon as a synergetic selforganized system of two levels, included one
inside the other. Both the language and translation were considered as a synergetic systems.
In the comparative analysis the unclosed nature of the inner level in specialized translation
system was shown. The ways of minimizing mistakes referred to the unclosed inner level
in specialized translation were outlined.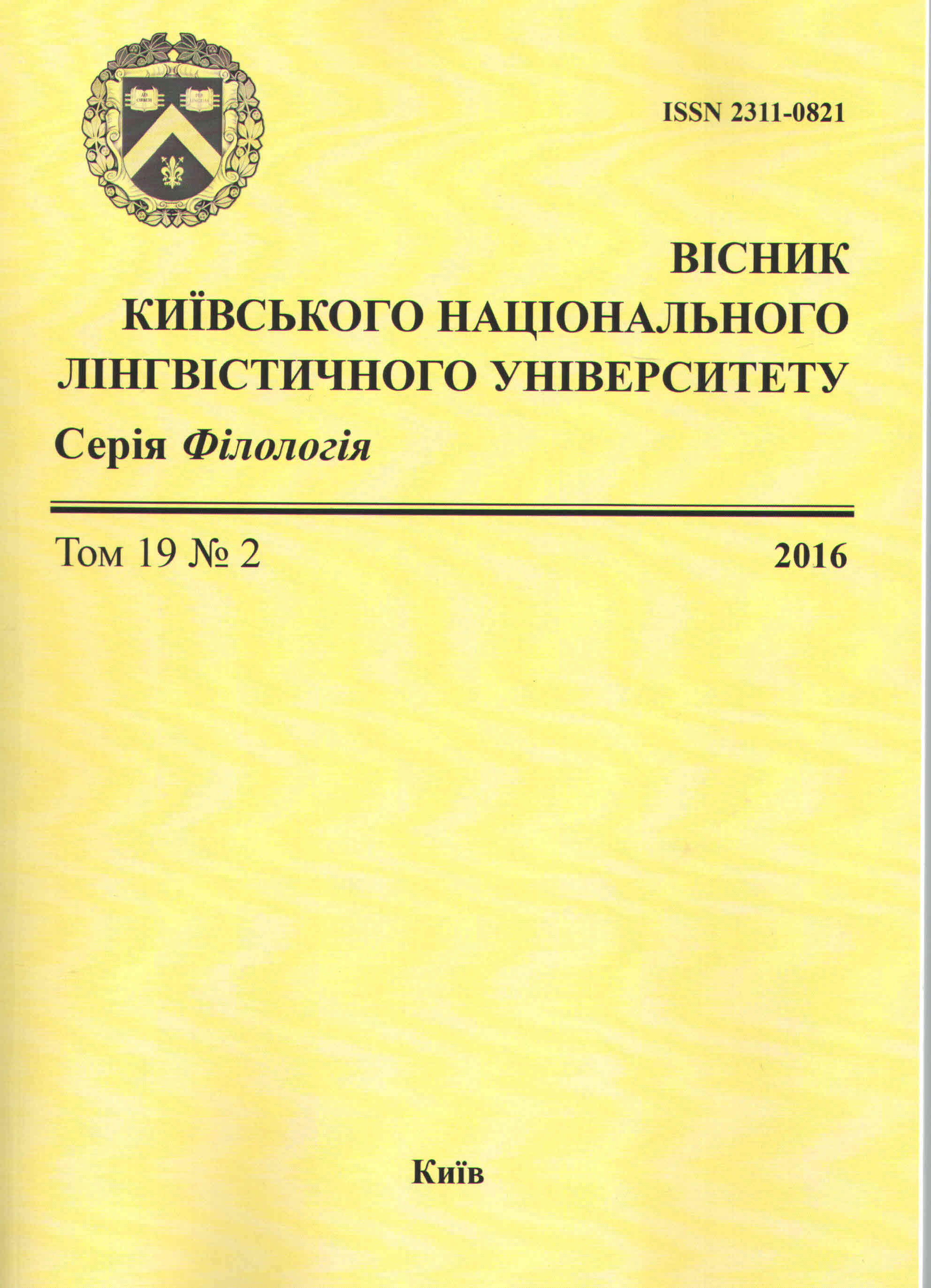 Downloads
License
1. Authors take full responsibility for the content of the articles as well as the fact of their publication.
2. All the authors must follow the current requirements for publication of manuscripts. Plagiarism itself and its representation as the original work as well as submission to the editorial office previously published articles are unacceptable. In case of plagiarism discovery the authors of the submitted materials take all the responsibility.
3. Authors shall inform the editor of any possible conflict of interests which could be influenced by the publication of the manuscript results.
4. The editorial board has the right to refuse publication of an article in case of non-compliance with these requirements.